Main Content
02Meet
The Sold By George Team
O

rdinary

P

eople

D

oing

E

xtraordinary

T

hings!

From information on the local community to advise about finding a mortgage or preparing your home to sell, our Team of highly qualified professionals to assist you in all your Real Estate needs. The Sold by George Team has the ability to minimize your search efforts to find you the perfect property. Whether it is a Residential home or a Commercial Office/Industrial location you only have to call or email us.

A home is not a home because of its room dimensions or the color of the walls. It is about how you feel when you walk through the front door. And the way you can instantly envision your life unfolding there.
$20+blns
In closed
Transactions
$10+mlns
Recovered Cost
for clients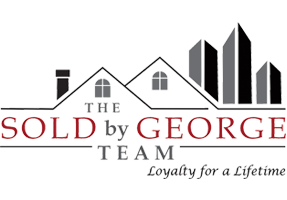 George helped me find my very first house! Easy to work with and an all around great experience! Thanks again!
Megan Broussard
Excellent service!! Erica and Jeffrey went above and beyond to help me through the process.
Lauren Black
HIGHLY recommend the Sold by George team! We used them to sell and purchase our current house and we are about to use them again to sell and purchase our next home. Responsive, funny, knowledgeable, and makes this process so easy. You won't regret using them!
Kari Pitcher
I am so grateful to get to work alongside the individuals on this team. Their professionalism, knowledge, and hearts are what make them so special! If you are looking for people who will support and guide you through your Real Estate sale or purchase with integrity, look no further!
Alex Marquez
Where do I start. Selling a home is a headache all by itself, but and a big BUT, Belinda has been amazing in such a needed way! She has been there through the whole process and I truly appreciate her! If I eve need to sell again, she will be my realtor, no questions asked.
Cesar Hernandez
This has been our second experience working with Tricia. As before, we are 100% pleased with her professionalism and competence. We're looking forward to working again with Tricia in the future.
The Sommers
It was such a pleasurable experience looking for a house where both my husband and three children can now call our home. Tricia was not only more than patient with us, but she knew exactly what we needed by listening to us and getting to know us. She was very prompt with communicating and always did as promised. I would recommend Tricia to anyone, ...
The Reichards
Tricia Britt is a real go-getter. She is very personable, efficient and conscientious. She sold my home in less time than I thought it would take and at a better price than I thought it would bring.
The Romeros
Very professional, always on time for appointments, and she returned email and phone calls promptly. We would again use Ms. Britt if we needed any other service. She always looked and dressed professional. Made our questions seem very important and added advice that helped sell our property promptly.
The Sepulvados
Tricia went above and beyond for our every beckoning call. She knew what we were looking for and worked very diligently to find homes for us to tour. We drug Tricia all over Clear Lake, Pearland, Friendswood and League City and she always had a smile on her face willing to show us more homes. Tricia made our home buying experience very enjoyable an...
The Heinrichs