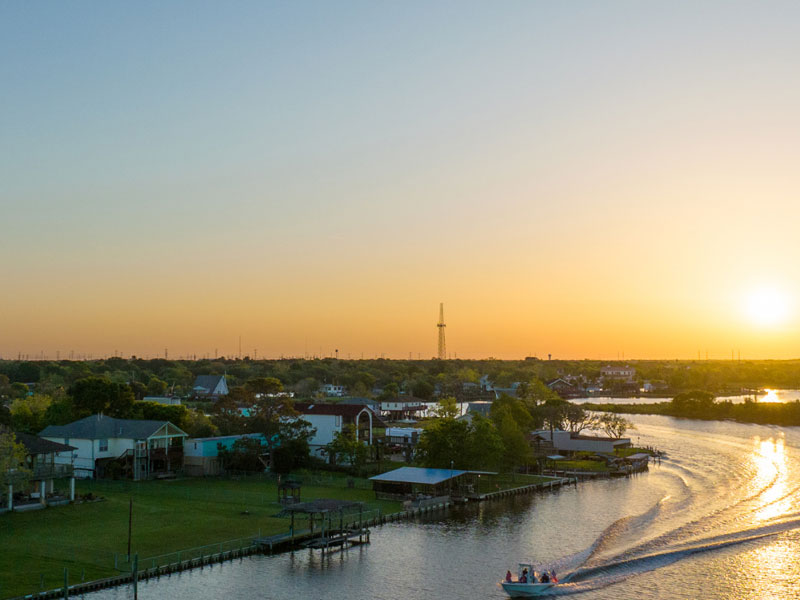 Located in the heart of Galveston County, Dickinson is a charming city that combines the best of small-town living with the convenience of being located near major cities. With a population of just over 20,000, Dickinson offers a close-knit community where residents can enjoy a range of cultural, recreational, and social activities.
One of the top reasons to consider living in Dickinson is its proximity to the water. The city is just a short drive from the Galveston Bay and the Gulf of Mexico, offering easy access to a range of water-based activities such as fishing, boating, and swimming. Dickinson also has several parks and green spaces, including the Bay Area Park and the Paul Hopkins Park, which offer playgrounds, picnic areas, and walking trails.
For those who enjoy the arts, Dickinson offers a range of cultural attractions, including local galleries, theaters, and music venues. The Dickinson Historic Society hosts regular art shows and exhibitions, while the Bay Area Houston Ballet and Theatre offers a range of performances throughout the year. There's also the Dickinson Railroad Museum, which celebrates the history of the railroad industry and its impact on the city.
Beyond its attractions, Dickinson is located in close proximity to major cities, including Houston and Galveston. This allows residents to enjoy all the amenities of big-city living, while still being close to nature and the outdoors. Houston offers a range of cultural and recreational opportunities, while Galveston features miles of beaches, historical attractions, and a thriving arts scene.
In short, Dickinson is a welcoming and charming community that offers something for everyone. Whether you're a water lover, an arts enthusiast, or just looking for a great place to call home, Dickinson has it all. So why wait? Come discover the charm and beauty of Dickinson today.

Sorry we are experiencing system issues. Please try again.