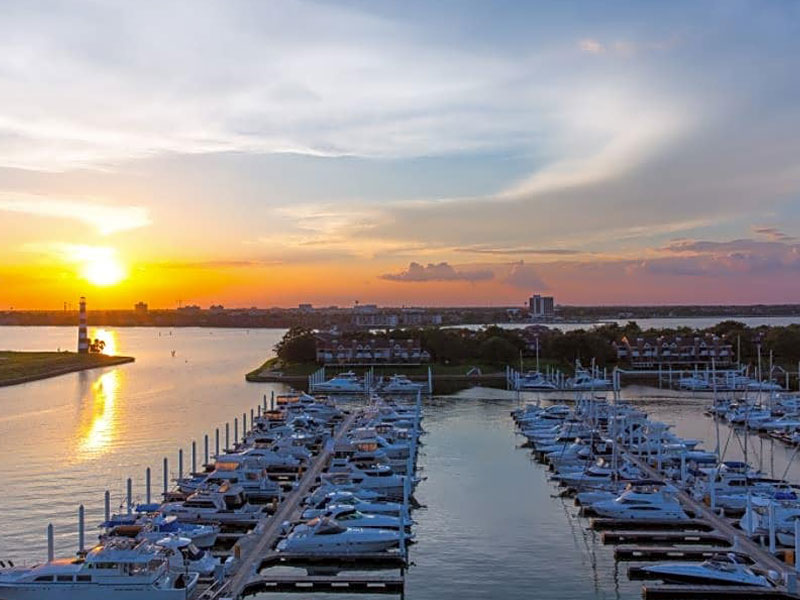 Are you looking for a vibrant and welcoming community that offers a high quality of life and endless opportunities for entertainment and adventure? Look no further than League City, TX.
Located in the heart of the Houston metropolitan area, League City is a fast-growing city that combines the best of urban and suburban living. With a population of over 110,000, the city offers a diverse and welcoming community where residents can enjoy a range of cultural, recreational, and social activities.
One of the top reasons to consider living in League City is its proximity to the water. As the "Boating Capital of Texas," the city offers easy access to Clear Lake, which is one of the largest boating lakes in the country. Residents can take advantage of the city's many marinas, boat launches, and waterfront restaurants, as well as a range of water-based activities such as fishing, kayaking, and sailing.
In addition to its water-based attractions, League City has a strong sense of community, with numerous family-friendly events and activities throughout the year. Whether you're interested in arts and culture, sports and recreation, or simply enjoying the outdoors, there's always something to do in League City.
For those who enjoy the arts, League City offers a range of cultural attractions, including local galleries, theaters, and music venues. The League City Arts Alliance hosts regular art shows and exhibitions, while the Bay Area Houston Ballet and Theatre offers a range of performances throughout the year. There's also the Butler Longhorn Museum, which celebrates the history of the Texas Longhorn and its role in shaping the state's culture and economy.
Beyond its cultural attractions, League City is close to several popular destinations, including the Kemah Boardwalk, the Space Center Houston, and the beaches of Galveston Island. And with easy access to Houston, residents can enjoy all the amenities of city living while still being close to nature and the outdoors.
In short, League City is a vibrant and welcoming community that offers something for everyone. Whether you're a water lover, an arts enthusiast, or just looking for a great place to call home, League City has it all. So why wait? Come discover the charm and beauty of League City today.

Sorry we are experiencing system issues. Please try again.