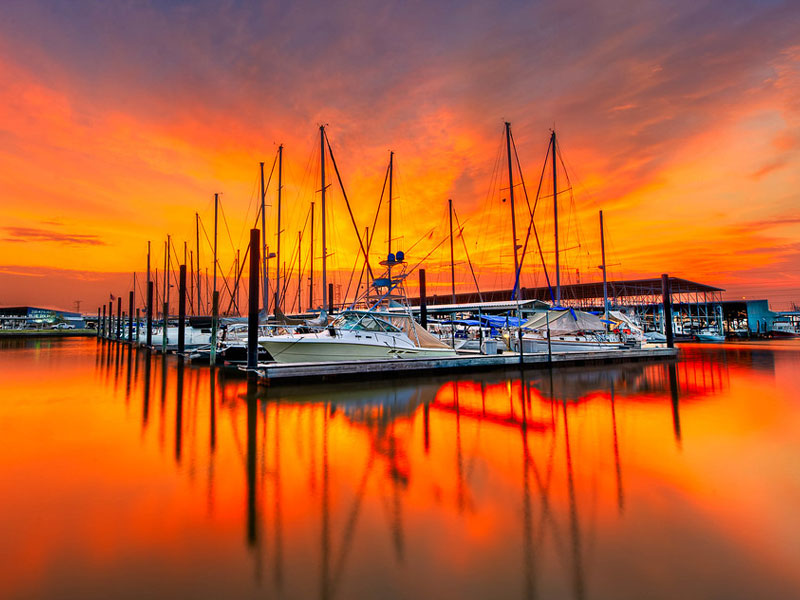 Seabrook, TX is a charming coastal community located in the southeast region of the Houston metropolitan area. It offers a unique blend of small-town charm and modern amenities that make it a desirable place to live, work, and play.
One of the main attractions of Seabrook is its stunning waterfront location. The community is situated along the shores of Clear Lake, which is a large, natural estuary that connects to Galveston Bay and ultimately the Gulf of Mexico. This proximity to the water offers residents and visitors alike ample opportunities for fishing, boating, sailing, kayaking, and other water sports.
In addition to its natural beauty, Seabrook boasts a thriving commercial district with a variety of shops, restaurants, and entertainment options. The community is home to several marinas, including the popular Clear Lake Marina, which offers boat slips, yacht charters, and other services.
Seabrook also has a strong sense of community, with numerous events and festivals held throughout the year. The community is known for its annual Keels and Wheels Concours d'Elegance, which showcases classic cars and boats, as well as its popular Music on the Bayou concert series.
For those looking to purchase a home in Seabrook, there are a variety of options available. The community offers everything from waterfront mansions to cozy bungalows, with a range of architectural styles and price points to suit any budget or preference.
Overall, Seabrook, TX is a picturesque coastal community that offers a high quality of life and plenty of opportunities for recreation, entertainment, and relaxation. It's no wonder that it has become such a popular destination for homebuyers and tourists alike.

Sorry we are experiencing system issues. Please try again.