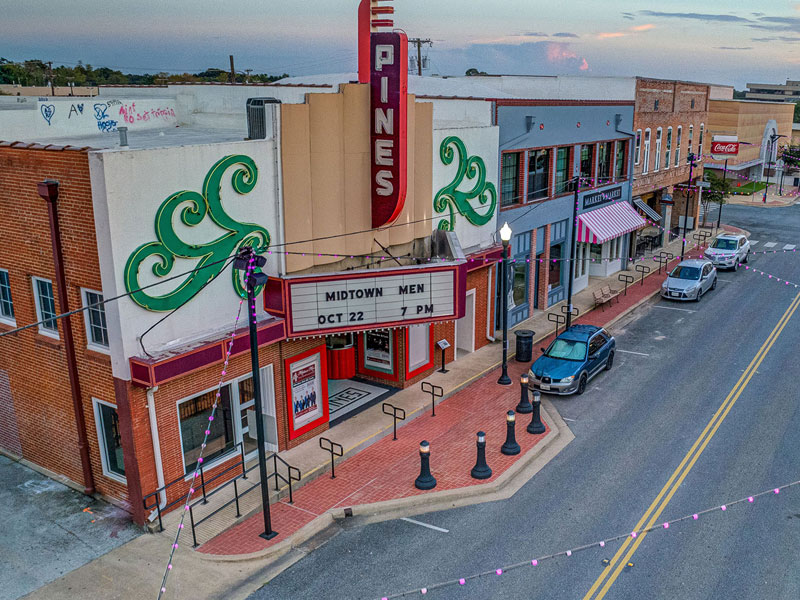 Nestled deep in the heart of the Piney Woods in East Texas lies a city that is as mysterious as it is captivating – Lufkin. With a history that dates back to the early 1800s, Lufkin is a place where the past and present collide in a truly unique way.
As you make your way through the city, you'll be greeted by towering trees that seem to stretch on for miles, creating a canopy of green that blocks out the outside world. The air is thick with the scent of pine, and the gentle sound of nature is the only thing you'll hear.
But don't be fooled by Lufkin's peaceful exterior – this is a city with a vibrant and eclectic energy. The downtown area is filled with boutique shops, antique stores, and one-of-a-kind restaurants that serve up some of the most delicious cuisine in the state. As you explore the city, you'll come across hidden gems at every turn. From the historic Texas Forestry Museum to the breathtaking Ellen Trout Zoo, there's always something new to discover in Lufkin.
Whether you're a history buff, an outdoor enthusiast, or just someone who enjoys exploring new places, Lufkin is a city that will capture your heart and leave you wanting more. So pack your bags and head to this hidden gem in the Piney Woods – you won't be disappointed.

Sorry we are experiencing system issues. Please try again.